PriestmanGoode Newsletter - January 2021
Future highway mobility, greener communities and building great brands are all on the 2021 Agenda for PG. It's been an exciting start to the year already - here's a round-up of our latest news:
The future of ride-hailing vehicles
This month, we were extremely proud to unveil our latest concept: New Car for London - our vision for the future of ride hailing vehicles. We've brought our expertise from designing luxury aircraft interiors and public transport to imagine what self-driving cars could look like, ensuring they're flexible and suitable for a wide range of users.
The interior and external features take references from the architecture and colour palette of our home base in London, but could be adapted to become emblematic of any global city - maybe yours?
We've created a video of the car on the streets of London and you can find out more by clicking on the buttons below:
Shaping future mobility for Greater Cambridge
More great news to start 2021: PriestmanGoode has been selected, together with autonomous network transit company Dromos Technologies, engineering and economics consulting firm Buro Happold and cost consultants Rider Levett Bucknall (RLB) as a supplier for the development of the Cambridge Autonomous Metro (CAM), a new regional public transport network for Greater Cambridge.
This pioneering project will see the team work to develop a bold and innovative concept design to inform the delivery of a ground-breaking new public transport network for the Cambridgeshire & Peterborough Combined Authority (CPCA), including the design of a new vehicle, physical and digital infrastructure, and customer experience of a new end-to-end transport network that will be world-leading in protecting the environment and will service growth across all sectors in the region.
Building back greener
PriestmanGoode features in a new exhibition as part of London Design Biennale. The Design in an Age of Crisis open-call is a partnership between London Design Biennale and Chatham House and is driven by a commitment to fostering international dialogue towards seeking solutions to the world's biggest global challenges, advancing London and the UK's role as an international hub for innovation, new thinking and ideas exchange. Our entry 'TURF' in the Environment category, features alongside 500 submissions from 50 countries.
TURF aims to empower a movement. Our vision re-establishes a lost connection between the production and consumption of food, and strong local communities. We have designed a brand toolkit, manifesto, sustainable growers kit and app to enable participation, spread the word and potentially encourage an entrepreneurial spirit, but in a highly accessible and democratic way.
Can PG help you define a vision for a more sustainable future or assist with the creation of a new brand identity? Contact us.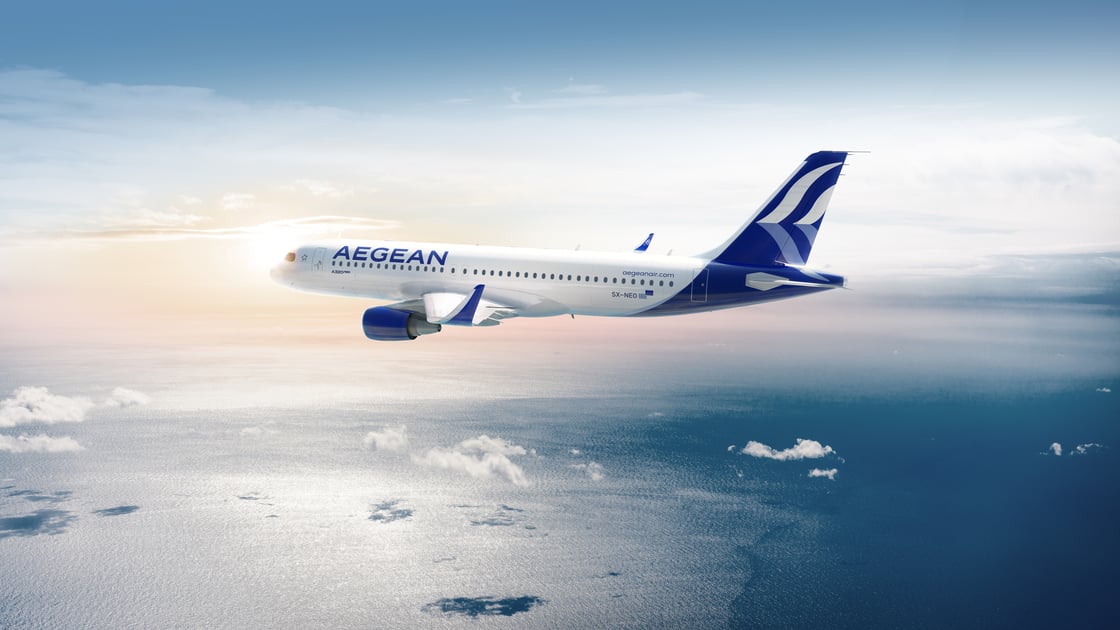 Aegean brand recognised with award nomination
We're off to a flying start on the awards front: PriestmanGoode, together with our partner Aegean Airlines are shortlisted in the Best Visual Identity in the Transport and Logistics sector in the 2021 Transform Awards Europe. It's great to deliver work for clients that's recognised amongst the best in rebranding, brand development and strategic brand transformation through these prestigious awards. We look forward to the announcement of the winners on 6th May!
Can we help you?
Whatever you have planned for 2021, the team at PriestmanGoode is ready to help you define your design, brand, visualisation, colour material and finish, customer experience or digital journey requirements. Contact us
Stay connected
We regularly share our latest work and forthcoming events on Instagram and LinkedIn. Please click below to follow us:

Copyright © 2021 PriestmanGoode. All rights reserved.
PriestmanGoode, 150 Great Portland Street, London, W1W 6QD +44 (0)20 7580 3444